Design, Prototyping and

Engineering 
Meet Your New R&D Resource
Pulse's engineering team has been at the forefront of medical device manufacturing for 25 years. From developing Advanced Technologies to delivering expert guidance, we act as an extension of your R&D team to provide you with the best prices, lead times and quality.

INTEGRATION
Vertically integrated with post-process capabilities
Industry leading in-house metrology and testing capabilities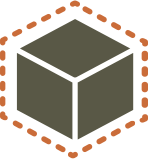 CAPACITY
70,000 sq. ft. purpose-built facility
Access to more than 100 manufacturing CNC machine tools

LEAD TIME
Iterative, client-led process: design, test, repeat on-site
Data formatted to go to DHF/DHR

Implementation
One of the few contract manufacturers to offer process transfers to OEM or competitor sites

Experience
25 years of medical device manufacturing experience
CONCEPT DEVELOPMENT
Listen, Understand, Propose
Review your design ideas and layer the functional requirements of the medical device and suggest modifications
Collaborate on cross-functional DFM projects
Work on risk mitigation and PFMEA projects on designs that are solidified to identify future pitfalls
PROTOTYPES
See, Try, Change
Convert your idea to a real part on machines that are qualified for commercialized production
Reduce development time from prototypes to production
TESTING & CHARACTERIZATION
See, Try, Change
Reduce lead time by weeks by completing manufacturing and testing under one roof
ASTM, ISO Industry standards for testing and characterization
VERIFICATION & VALIDATION
Qualify, Verify, Validate
Follow ISO standards to perform V&V builds and testing
Process Map, Poka-Yoke, Kaizen, Recordkeeping
"Quality in everything we do"
DOCUMENTATION
Record, Process, Update
Procedure write-ups from process observance
Modify existing or dated records to match current requirements
Help Process/Site transfers by documenting all variables that impact a start-up
MANUFACTURING PROCESS DEVELOPMENT & PRODUCTION TRANSFER
Design, Develop, Deploy
Prepare PTI site for commercialized production
Transfer process and train OEM site employees
Transfer process and train competitor site employees
Contact us to get a quote.
© 2021 Pulse Technologies, Inc. All rights reserved.