Technical Blog | Enhancing Quality Control With New Metrology Equipment and Real-Time SPC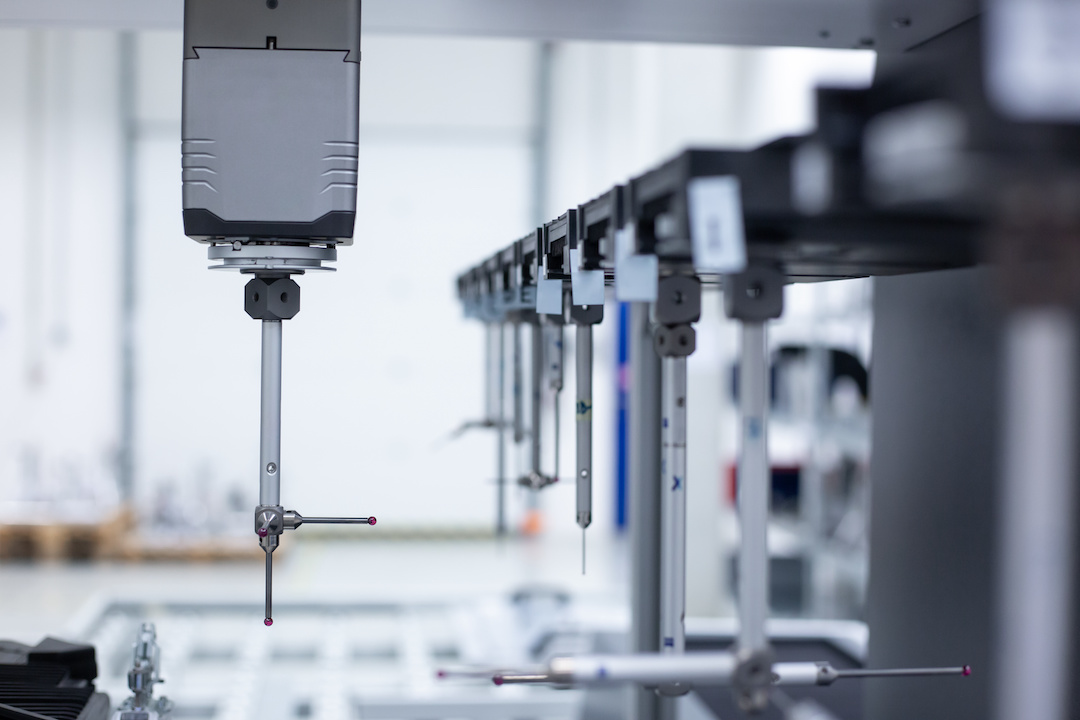 Enhancing Quality Control With New Metrology Equipment and Real-Time SPC
We're excited to announce we've made significant enhancements to our quality control processes in the past year, reducing our internal part rejections by over 50 percent and improving customer complaint metrics by over 40 percent. We owe these accomplishments, in part, to our recent $800,000 investment in new metrology equipment and real-time statistical process control (SPC) tools, which have enabled us to drive our quality to the next level.
Leading In-House Metrology
We've acquired several new pieces of metrology equipment, which join the gauges, fixtures, scanning electron microscopes, laser micrometers and other tools in our metallurgy and metrology lab. These new machines include:
A Sylvac optical machine that can handle resolutions to 1 micron, plus or minus a few tenths, with high reliability. This capability is essential in today's medical and aerospace markets, where parts often have extremely tight tolerances.
A ZEISS coordinate measuring machine (CMM), which joins our rank of Hexagon CMMs. This new tool can scan hundreds of points per second on a part with high speed and precision.
A Werth X-ray computed tomography scanner, which measures workpieces precisely and non-destructively. This tool lets us look more deeply at and inspect surface finishes, which must be free of imperfections—especially in medical devices.
Real-Time SPC Enables Dynamic Inspections
Thanks to our new InfinityQS® statistical process control software, we can perform dynamic inspections on the shop floor. The software collects product and process measurements, determines whether they fall within the control limits in real-time and, if not, makes immediate changes to the process to ensure quality.
Thanks to real-time SPC, we can collect actionable information about our processes, product quality and quality consistency—all on the fly. The software lets us react instantly to any changes and also make real-time decisions on the shop floor, reducing the amount of product defects and saving costs.
Committed to Quality
In addition to our in-house metrology capabilities and real-time SPC, our commitment to quality extends to lean manufacturing initiatives—such as process maps, kaizen and record-keeping—as well as compliance to ISO standards: ISO 9001:2015, AS9100D and EN ISO 13485:2016.
To learn more about our quality control capabilities, please visit our webpage.
© 2021 Pulse Technologies, Inc. All rights reserved.